---
Maximising your operational efficiency with BI tools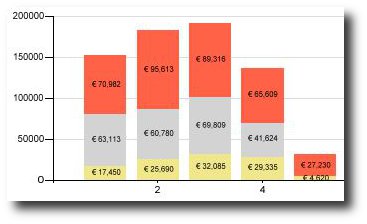 Although most software vendors provide some degree of reporting in their products, adding or integrating your operational database to a corporate level, through a BI platform is often considered as non-crucial. This can lead customers to a situation where extra budgets will be required to get the following advantages :

 • Real time operational control with dedicated dashboards
 • Full accounting visibility on all planned resources
 • Web-based interactive and easy-to use design interface for casual business users
 • Web-based custom template for immediate productivity

neoSG bvba promotes and support the following BI suites, MS Reporting & Analysis Services (embedded in MS SQL Server), Business Objects BI Suite. We also provide comprehensive assistance to all customers in the setting up of their BI platform.
Under special circumstances, we can provide assistance in the creation of custom reports for Crystal Reports.